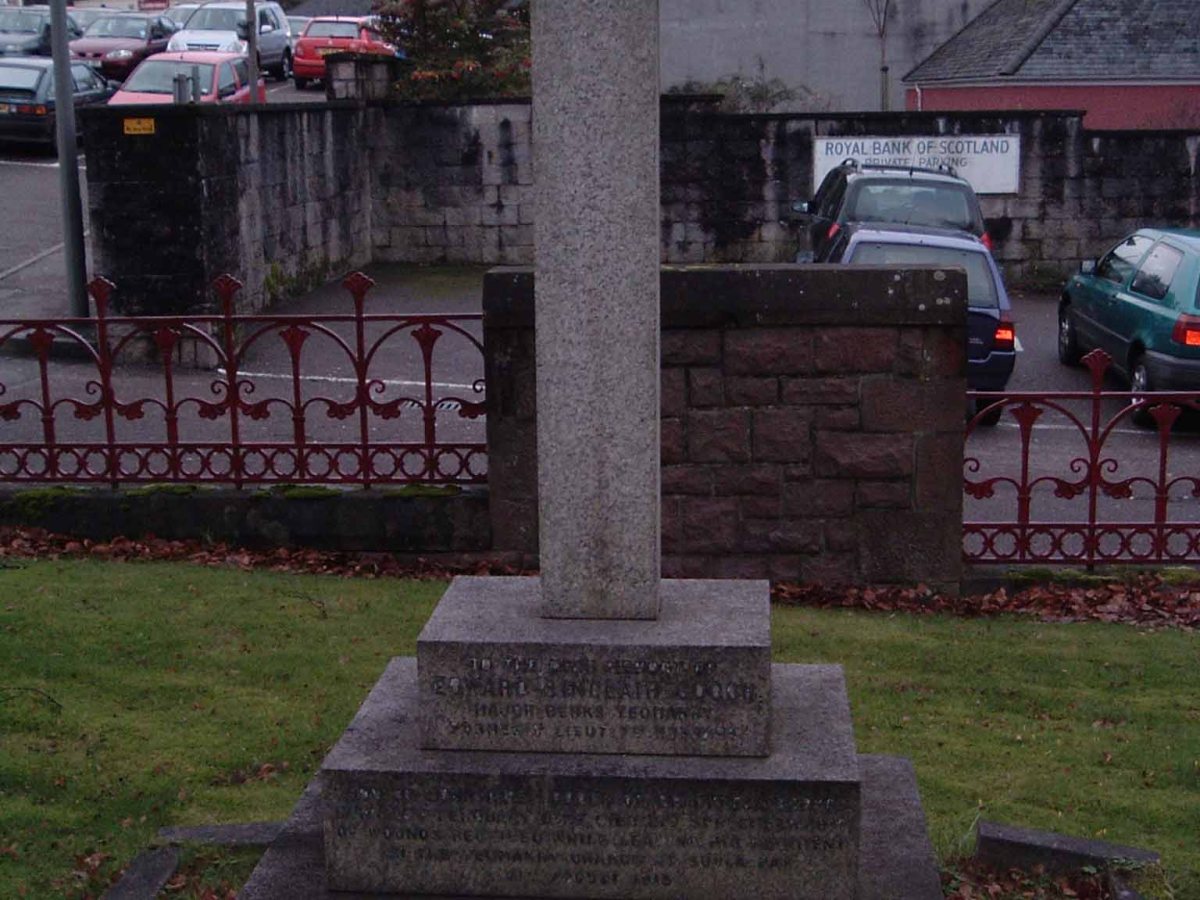 It's armistice day and one hundred years since the consecration of the tomb of the unknown warrior. On Radio nan Gàidheal Murdo Paton related how the tomb came into being.
A long time ago I was sent on a course at Sabhal Mòr Ostaig for Gaelic speaking secondary school teachers. Murdo, a science teacher in Portree, gave a wonderfully clear demonstration lesson on taxonomy which I remember every time I hear him on the radio talking about the Great War and the Highlands, one of his other fields of expertise.
Today he told how the idea for the tomb came from a minister, the Rev. David Railton, who thought of it after seeing a grave near Armentiers. A rough wooden cross bore the pencilled memorial "An unknown British soldier of The Black Watch". He wrote to Field Marshall Haig but got no reply. However, his friend, the Dean of Westminster, was much more enthusiastic and on this day 100 years ago.
The Rev. Railton liked the Highlands and eventually retired to Onich. Sadly, he was killed in a railway accident at the old Fort William station in June 1955. He is buried at St. Brides, Onich.
Radio nan Gàidheal also reported that The Commonwealth War Graves Commission had placed a headstone on the hitherto unmarked grave of a soldier who had died at home on Glasgow of TB contracted in the trenches. Soldiers who died overseas where buried near where they fell, if they were buried at all.
The only woman on the Fort William War Memorial, Sister Chrissie Pringle, an army nurse, died in Iraq during the Second World War and has no known grave. There are, however, quite a lot of war graves in Lochaber of soldiers who were brought home wounded and died in Britain. Major Edward Gooch served in the Boer War and rented Torcastle House. He started the Kilmallie Boy Scouts before rejoining the army in 1914. He was wounded in Gallipoli and died in the UK. His grave can be seen in St Andrew's churchyard in town.
As a child in the '50s I remember my mother having a conversation across the canal with an old lady called Esther Donaldson who lived at Mount Alexander. Esther was the last surviving member of the family who farmed Mount and lived in a big old house, now demolished. Her brother, Andrew, died of his wounds, suffered at the Somme, and is buried in old Kilmallie Churchyard. Looking at his gravestone I am shocked to see that Esther was only 52 when she died. My memory is of a very old lady.
Ronald Cameron
Ronald Cameron is a director of the museum and acting Chair of the Collections & Learning Committee